We are a boutique commercial real estate transaction advisory company operating out of Frankfurt, Germany.
Business
Advice
Transactions
Solutions
Approach
Confidential
Personal
Effective
Ethos
Integrity
Professionalism
Discretion
It was founded in 2009 by Darron White and Martin Drinkwater, both senior-level real estate professionals each with over 30 years' experience in the German and international property investment markets. Darron is Managing Director and sole principal, and he is assisted by Martin Drinkwater on a strategic consultancy basis. WhiteWater's relationships lie within the domestic and international investment communities. Darron and Martin offer unique insights and access via their personal standing with key market participants.
Today's clients are looking for independent, high-quality, effective advice and guidance to assist their decision-making processes. As trusted advisor, WhiteWater is able to provide the necessary objectivity.
The current phase of the property cycle will feature single asset and portfolio sales, acquisitions, work-through, realignment and renegotiation. WhiteWater provides its clients with tailored, confidential solutions built around the following skills:
Advisory services
Strategic review
Scenario evaluation
Liquidity analysis
Financial analysis
Value assessment
Transaction services
Single asset sales/acquisitions
Portfolio sales/acquisitions
Sale process management
Exit management
Buy-side advice
Darron and Martin are senior level property professionals combining domestic expertise with international perspectives. Both Darron and Martin have been European Directors with Jones Lang LaSalle. They have significant experience in single asset and portfolio sales and acquisitions in Germany and Switzerland, and have been responsible for and completed some of the largest and highest-profile transactions to date, with total transaction volumes in excess of € 5 billion.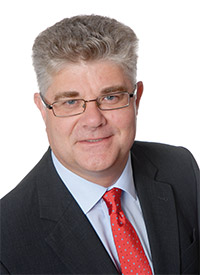 Darron White
Managing Director and Principal
Darron is a former European Director of Jones Lang LaSalle in Frankfurt. As Head of Portfolio Investment he was responsible for the successful completion of numerous significant portfolio and single asset sales totaling over € 5 billion.
Previously he was Head of Valuation Advisory. He has over 30 years' real estate experience, 25 of those in Germany. He is a fluent German speaker.
Mobile +49 172 652 83 44
Phone +49 69 710 455 567
darron.white@whitewater-gmbh.com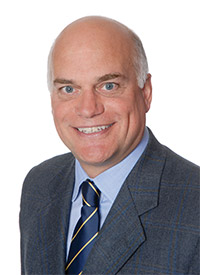 Martin Drinkwater
Strategic Consultant
Martin is a former European Director of Jones Lang LaSalle and brings extensive international experience to WhiteWater. He was lead director of the firm's UK-based European advisory and professional division.
Martin was previously a director in JLL's San Francisco office, subsequently opening and heading its Canadian operations out of Toronto. He has 20 years' experience of large-scale portfolio transactions in both Germany and Switzerland.
Mobile +44 7771 55 39 56
martin.drinkwater@whitewater-gmbh.com